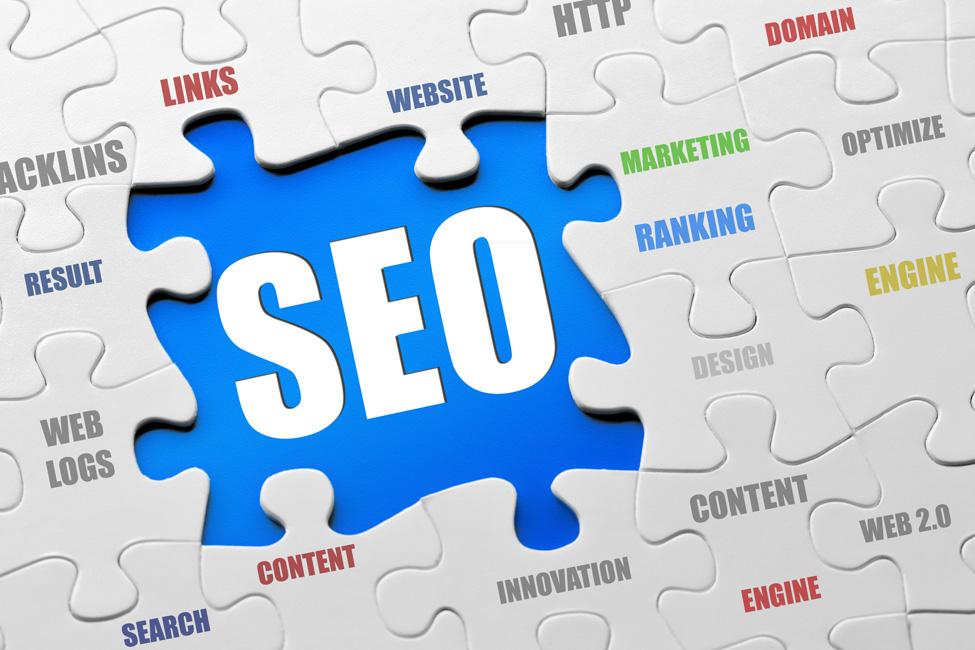 Most web design companies will make you a nice looking website…. and then you're done! But what's the point of having an amazing looking website if no one visits it? Our websites come with traffic and visitors. Just like a real shop on a main street will do better than a shop on a side street; your website needs to be on the main street of Google and we have the skills to make this happen.
So you may wonder what SEO stands for:
"Short for search engine optimization or search engine optimizer, SEO is the process of increasing the amount of visitors to a website by obtaining a high-ranking placement in the search results page of a search engine (SERP). The higher a website ranks in the results of a search, the greater the chance that that site will be visited by a user."
So you're interested in how we do SEO and how it works? We break SEO down into two types:
Organic SEO
Organic SEO is work you do to bring your website higher in the natural search engine rankings for particular phrases. Some methods of this include gaining back links to your website or adding fresh new content regularly.
Everything Else
Everything else is exactly that, everything that you do which effects the traffic you get to your website – but does not help you rank higher for certain terms on search engines. The biggest example of this would be Pay Per Click campaigns (in Google's case this is the adverts on the top and right of each page.
What Effects SEO?
1) On-site Optimization
– Anything we do on your actual website e.g. clean up messy code, add more content, add unique content and so on which will help you on Search Engine Results
2) Off – site Optimization
– Anything we do on other websites which effects how your site does on search engines. The main one here would be getting you good quality back links from big websites.
At Travistio, we offer a wide array of SEO services to make your website reach the widest audience (and potential customers) possible.
Pay Per Click Advertising
For €250 a month, we can guarantee you at least 1500 visitors to your site every month. Sounds like a scam? It's not! Not when using Google AdWords anyway. When used correctly, Google AdWords targets people who have previously expressed interest in your business area and recommends your website. For instance, if you have Googled 'dog behavioural problems', you'll notice adverts popping up for the rest of the day with websites offering solutions to 'dog behavioural problems'. Google AdWords aims to bring casual browsers back to your site to purchase something from you. Works out to be incredibly cost-effective. We have budget plans for all business types, big or small, so contact us today and see what we can do for you.
Analytics and Tracking
Analytics and tracking your online visitors is an invaluable tool in aiding your business get the most out of online sales and queries. Google Analytics allows you to view each visitor to your website's movements. This allows you to see what your customers view, click on, the length of their stay and if they come back. For more in-depth info, it can tell you where in the world they are, down to the city they are closest to. Analytics is essential for any business – it can tell you which advertising campaign is working (and which isn't), as well as where your visitor finds you online. We charge a one-off fee of €149 to set you up Google Analytics. This includes a training session on how to read the gathered information and weekly/monthly updates on visitors into your inbox.
Copywriting
Your website makes a huge impression on a potential client – a badly written one can be reputation destroying. Our copywriter can rewrite your website for you, giving your business the professional image it deserves. As a standard, all copywriting work comes with keyword/phrases enrichment to ensure the highest Google rankings possible. Whether its plain English or exotic persuasion, one page or an entire website, our copywriter can help you. With years of experience in gaining the best results and happy customers, we're sure to have a plan suited to your needs. We currently offer a range of services including SEO analysis on your current website, website writing, newsletters, articles, blogs and press releases. With a flat fee of €30 an hour, it's easy to manage your SEO budget.
Email Marketing
Email marketing is a staple for any online business. Raising your profile, reminding your customers you're there and advertising new stock or services, email marketing does it all. We can set up a newsletter system for you on your current website and teach you how to use it for just €149. We can also create catchy, inviting newsletters, maximising your online traffic and return custom rate. Included in all of our newsletter packages is the ability to see who has opened your newsletter, who visited which page and who followed through and purchased.
Up your online presence and contact us.